Helping Yourself or Someone Else with a Gambling Addiction Problem
Betting in one form or another is enjoyed by 6.8 million people in Australia every year. It represents 39% of the population. For the vast majority, it is a harmless and fun form of entertainment. But a minority experience problems and can fall prey to gambling addiction. It is this minority for whom this article from Gambling ORB is written.
The online betting scene in Australia means that people can wager wherever they might be - even when they're on the move.
If you or someone you know exhibits signs of problem betting, it's important to get online gambling help straight away. In this article, we here at GamblingORB will delve into what warning signs to look out for and the options open to you to remedy the situation.
What Gambling Addiction Does to You, Your Friends, Loved ones, and Your Social Life
Australia has one of the worst gambling addiction problems in the world. The average loss per capita is 1,300 AUD. This figure soars to $21,000 for problem gamblers. With nearly three-quarters of the population having a wager sometime during a year, the threat of ending up with a gambling addiction is very real.

The consequences of problem gambling include loss of both assets and money. Addicts might resort to selling assets such as cars and homes. They may accumulate high levels of debt. They often borrow money from loan sharks. Sometimes gambling addicts start stealing money from their workplace, their friends and their families.
Lying becomes the norm as addicts seek to hide their problems. This type of behaviour destroys trust and relationships
It is not easy to stop gambling on your own. Work or schooling inevitably suffer. The mounting stress of further money loss and increasing debt compromises emotional well-being. Addicts become moody and are subject to feeling of great anxiety, which can result in panic attacks.
Seeking help from a problem gambling Australia specialist is the best course of action to follow.
Spotting the Signs of Gambling Addiction

Spotting the signs of gambling addiction is usually easier in others than it is in yourself. People tend to overlook problem issues or to make excuses for them when they're looking at themselves.
The Financial Signs to Watch Out For
Financial problems are usually the first manifestation of a gambling problem.
If you share a bank account with someone who has a gambling addiction, you might spot money being withdrawn without reason. Loose money left around the house in savings jars, purses and wallets might go missing.
If the addict cannot find any money lying around, they might resort to pawning items of value from within the home.
If you find you are not granted access to bank statements, or you come across unpaid bills and final reminders – all of these things can be a sign of a gambling problem.
If you or someone you know exhibits any of the above symptoms, call a gamblers helpline for advice.
Mood and Behavioural Changes
As mentioned earlier, Aussies with a betting addiction usually undergo mood and behavioural changes. Signs to look out for include:
Being non-communication and withdrawn
Sub-par functionality well in the workplace
Appearing to be worried or displaying signs of agitation without reason.
Appearing helpless, frustrated, or depressed, or threatening suicide.
Changes in everyday habits, including eating, sleeping, and libido
Attempting to assert control over or manipulating others.
Being too charm or threatening
Mood and behavioural change can be very upsetting for close friends and loved ones. These types of symptoms can be addressed through gambling counselling.
Watching What Compulsive Gamblers Do with Their Time
When someone has a gambling addiction, they will spend as much time betting as they possibly can. This extra time will be taken at the expense of something else, so watch out for:
Being regularly missing from social gatherings and not being willing to explain why.
Being repeatedly late for appointments
Regularly taking time off work.
Taking more time than necessary to do routine chores.
Aussies trying to hide a compulsive betting disorder can be very inventive. They have to be to try and explain their absences. But if you're going to show someone how to stop gambling, you must be able to see through these excuses, even if that someone is you and you're making those excuses to yourself.
The Various Ways You Can Help Yourself to Defeat a Gambling Addiction
Australians with gambling problems have several options open to them when it comes to trying to wrest back control. You can:
Reach out to the Gambling Help hotline on 1800 858 888
Get in touch with a support organisation like Gamblers Anonymous
Talk to a financial counsellor
You can also try talking to a person you feel you can trust. It might be a member of your family or household. It could be a close friend, a community leader, your doctor and some other health professional.

It is important to have a motivation to stop gambling. Without some form of outside help, learning how to quit gambling on your own usually ends in failure.
Don't think that you don't have a gambling problem because you are only hooked on online pokies. The type of games you're addicted are irrelevant. It might be blackjack, roulette, playing poker, or pokies. Trying to overcome pokey addiction is the same as attempting to overcome any sort of betting compulsion.
Your first port of call should be trying to get some online gambling help. Organisations like Gambling Help Online offer support to anyone affected by gambling. We here at Gambling ORB can offer advice and point you in the right direction, but at the end of the day, it is only you who can instigate appropriate action.
Search out Counselling and Therapy Options
To help with gambling addiction in Australia, the Aussie government has launched the national self-exclusion register. However, self-exclusion is very much a last resort. It's better to start out with counselling and therapy.

It's not as bad as it might sound. Organisations like Gambling Help Online, who we referred to just now, offer the facility of a live online chat with a professional now, any time you choose. It can prove really helpful.
These councillors are all professionals. You may find that speaking to an independent professional, privately and confidentially, can really help. This other person can look at your individual situation from a new and objective point of view, and he or she specially trained in assessing and analysing problem bettors.
As we said before, Aussie gamblers are very independent people, but getting online gambling help in this way can dispel any stigma and make it feel much less daunting because it is a confidential, secure online process.
You can even start the ball rolling by email.
The pros and cons of online counselling
| The Pros | The Cons |
| --- | --- |
| Convenient and flexible | Typed or texted communications may be open to misinterpretation |
| No waiting lists, no travelling, and no cost | Typing speed or getting out of sync can be frustrating |
| Open to anyone affected by gambling | Not appropriate for urgent, crisis situations |
Overcoming the Fear of Medical Treatment
The thought of medical treatment may not be appealing to some Aussie gamblers, but it can really help.

Cognitive behavioural therapy (CBT) can be used to get behind the logic of gambling, examining things such as the odds of winning a person's beliefs about luck trying to play skilfully in non-skilled based games.
In terms of other problems associated with gambling addiction, such as anxiety, depression, and being socially ostracised, psychological therapies can prove very helpful.
Talking to a financial consultant can also assist in terms of seeking out alternatives to clearing debt.
Getting Involved with Group Therapy

Group therapy is another option when it comes to gambling addiction. If you don't want to go down the online routes, you could always start out by talking to your doctor, and if necessary, he or she can make a referral to an appropriate psychologist.
Group psychotherapy sessions can be set up, enabling you to discuss your problems and talk about potential therapies with your peers under professional guidance.
Stop Gambling Forever Through Self-Exclusion

Self-exclusion is the last option on the table if you have a gambling addiction problem. It should only really be taken after you have exhausted all of the alternatives. You'll find that all top Australian online casinos have a self-exclusion process in place. If you feel that it is the only option to you, you can contact the online gambling support team at the online casino in question and have yourself placed on their exclusion list.
It will result in your casino membership being cancelled if you have opted for a complete exclusion from that platform. However, some Aussie gamblers choose to only ban or self-exclude themselves from certain games.
On some platforms, you have the option to set daily, weekly or monthly deposit limits. Practices vary from casino to casino.
The Australian National Self-Exclusion Register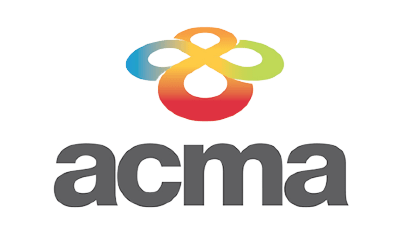 The team at GamblingORB made mention earlier to Australia's National Self-Exclusion Register. It is a voluntary process whereby any Australian who feels they have a betting problem can ban themselves from participating in any interactive wagering services across state boundaries for a period of time anywhere from three months minimum to forever.
It is believed that it will be launched imminently. As well as self-excluding themselves, Aussie bettors with gambling addiction problems will also be excluded from direct online gambling advertising and promotions. Once registered, a player will be banned from all Australian casinos until the end of their selected until the end of their exclusion period. The action cannot be undone.
All Australian online platforms will have two comply with the legislation once it comes into force.
Other National Self-Exclusion Programs

Several other countries already have similar programs in place. The UK, for example, has its Gamstop program, which applies to all UK based online betting platforms that are licensed by the UK Gambling Commission. The Swedish Gambling Inspectorate has a similar program in place called Spelpaus.
All of these self-exclusion programs have one thing in common. They ban players from accessing any websites licensed by their national licensing bodies. They cannot, however, stop players from accessing online casinos licensed by agencies other than themselves.
Other Bespoke Gambling Ban Programs
Online gambling help is also available from dedicated programs such as Gamban and Gamlock. These programs are not country-specific. You can use them to exclude yourself from betting sites all over the world. These programs also have child control allowing you to deny children with gambling addiction problems from accessing online betting platforms.
Getting Help with Gambling Addiction Discreetly

No one likes to admit they have a gambling addiction.  It is not something they want to broadcast. That is why a number of anonymous help organisations have been set up. Of course, problem gambling is not just an Australian problem, which is why many countries worldwide have these types of agencies.
Worldwide Anonymous Help Organisations
As part of our commitment here at Gambling Orb to help people finding out how to stop gambling or control the betting activities, we are pleased to publish details of the following agencies.
Gamblers Anonymous
Gamblers Anonymous was founded in 1957 and have representatives all over the planet. The only qualification for bettors wishing to join is that they desire and need the motivation to stop gambling or control it. They have a 12 -step program that gamblers can embark on to manage their betting activities. You can access the GA website at http://www.gamblersanonymous.org/ga/.
The National Council on Problem Gambling
The NCPG is a charity organisation that helps people with a gambling addiction and their families in the United States. It has no affiliation whatsoever to the betting industry. Their website contains information and help which is available on a state-by-state basis. Their website can be visited at http://www.ncpgambling.org.
The table contains contact information regarding other gambling addiction agencies around the world.
Useful Helpline Numbers for Aussie Gamblers
This Gambling ORB article focuses on bettors looking for online gambling help in Australia, so here are some website details we hope you will find helpful.
org.au – This organisation a simple and convenient assessment tool plus toll-free help for getting to grips with problem betting.
vic.gov.au – This website has links to help services provided by the Victorian Responsible Gambling Foundation.
sa.gov.au – This organisation offers a toll-free helpline on a 24/7 basis. It is private, confidential and provides assistance to those need who need it.
Here are some helpline numbers:
Lifeline – 13 11 14
Gambling Help Queensland – 1800 858 858
Relationships Australia – 1300 364 277
Reach out.com – Financial Counselling Hotline on 1800 007 007
Arab Council Australia – +61 2 9709 4333
Gamblers Anonymous Australia – 9726 6625
Helping a Friend Who Has a Gambling Addiction

Try not to let anger or frustration take hold. It's important not to appear threatening or judgemental.
Never offer to pay off someone else's debts caused by gambling. It can set the wrong precedent. A better approach is to suggest financial counselling.
Trying to Convince Someone they Need Help or Treatment
Convincing yourself or someone else they need help is one of the hardest things to do. It is. However, the only way forward.